AFFORDABLE

PRICES

FRIENDLY

& TIDY

WORK

GUARANTEED

LATEST

TECHNOLOGY

ASTONISHING FLOOR SANDING IN BRACKNELL RG42
Bracknell may be a thriving modern town but local properties can still enjoy that most traditional of English features: the natural wooden floor.
Whether of hardwood boards or parquet blocks, they enhance all kinds of domestic and commercial buildings: the home and office; restaurant and bar; school and gallery.
If your floors are underperforming through the passage of time and feet, whether shabby and tired or marked and damaged, call on the specialists for restoration and resealing.
Floor Sanding Bracknell in RG12 are your choice for all wooden floor restoration.
You'll get the best advice on transforming your floor once again into a beautiful feature - and a job completed to the highest standards.
After having restored hundreds of floors for more than twenty years, we will do all that you will require:
Repair and replace damaged timber; sand away old
sealant and paint; stain to change the colour (why not try a modern look such as grey or Scandinavian white?); apply the fresh protection of natural oil, hard wax or lacquer.​
And don't worry about dust and disruption. The efficient collection system on our machines ensures virtually dust free sanding. We can also work flexibly - at weekends or even overnight - for minimal inconvenience and closure.
So call us today for your free assessment. Our staff - all qualified to NWFA standards - will finish your floor with top quality products.
Floor Sanding Bracknell - for a floor to last longer, look better.. and give the best long term value.
BRACKNELL – VERY OLD AND NEW
Settlement in the area goes back to the Bronze Age - with a barrow in Bill Hill. Today, after having been designated a new town in 1949, Bracknell presents very much a 1960s appearance.
In the town centre are three timber framed inns, including the Old Manor - a 17th century building with priest holes.
South Hill Park is now an arts centre and much modified from its 18th century origins. It was once owned by Prime Minister George Canning.
East hampstead has a rebuilt church with surviving Tudor work in the lower part of the tower.
Old or new - wooden floors are a valuable feature in all kinds of properties. Make sure yours continue to give great service.
Contact Floor Sanding Bracknell today!
Latest News, Recommended Articles & Tips
Preventing swirl marks on your hardwood floors
Swirl marks are the enemy of creating that professional finish for your hardwood floors. Unfortunately, they rarely appear until you're applying your stain or finish, meaning you have to go back to the beginning and start again with your floor sanding. However, there are a some simple hacks you can use to minimise or prevent swirl marks the next time you're sanding floorboards.

Do your homework
First, decide on the proper grit sequence for your project and stick with it - skipping grits, or using grits that are far too aggressive, is one of the primary causes of swirl marks. Make sure you're using the right abrasive for the job and that you know the recommended length of use for each belt or disc. Never use damaged sandpaper, as you're asking for trouble - and swirl marks.

Clean up thoroughly

Dirt is the enemy when floor sanding. Debris that clogs the sanding belt can create marks on the floor and cause your sander to work inefficiently, while any particles in the finish can cause scratch marks as you move the poly across the floor. Vacuum before you start and when you finish each floor sanding process, even if you've hired dust free floor sanding equipment.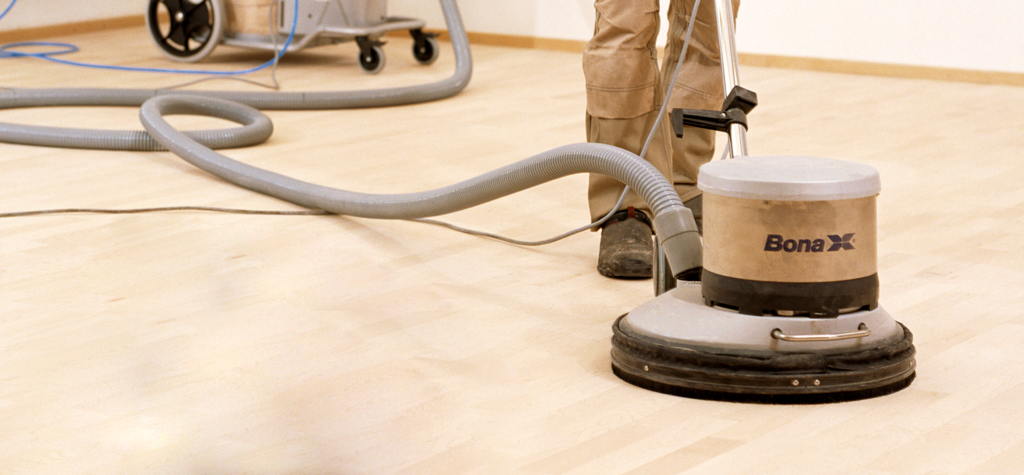 Clock your sander

If you imagine that the handle is at 6 o'clock, then you can get a mental image of the segment representing 12 o'clock to 3 o'clock - that's where the sander does most of the cutting, so keep the machine moving. You must work with the grain and overlap each pass by at least three inches, though up to eight inches gives you the best results.
Take it slow

Floor sanding and finishing is not a race. Rushing the process can lead to all kinds of problems, so walk slowly and steadily across the floor. Take some time to ensure that your equipment is properly serviced and balanced, as this will ensure it doesn't pitch to one side and create gouge marks, and you should be able to minimise any potential problems.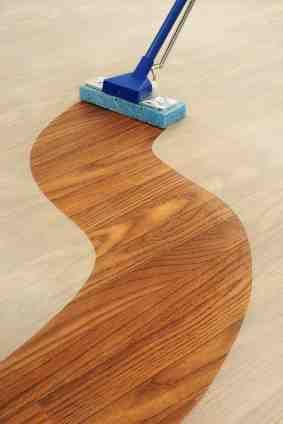 Let it dry

When you're applying your poly, you must let it dry sufficiently before sanding and applying the next coat. If you don't, you won't get a good powder, and you'll run the risk of creating swirl marks and having to start the floor sanding process again.

If you need professional help when it comes to preventing swirl marks and getting a high-quality finish, contact The Floor Sanding Co. today.
Before & After